Today is my birthday! As I was looking for birthday gif for this birthday post I found myself in the Chandler Bing section. Somehow every single gif seems to apply to me. There are so many ways that Chandler Bing and I are so similar…
Our careers in advertising.
We both have wild romantic lives.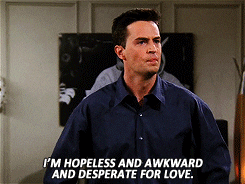 We have the same eating habits.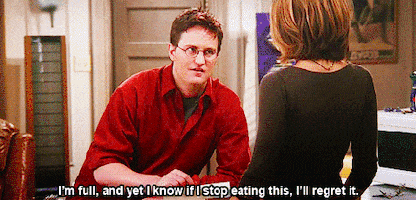 We share the same taste in halloween costumes. (Legitimately I wore this halloween costume last year)
We both have a very punny sense of humor.
We are both TERRIFIC dancers.
And most importantly, we know when to give ourselves a good compliment.
NOW! This year instead of sending me cute puppy gifs, please share a tv or movie character that you find yourself identifying with and share a gif or seven illuminating your similarities.