It's the most wonderful timeeee of the yearrrrrr. It's Fall TV Premiere season which means our dark summer of nothing but Game of Thrones and reruns is over. Now let's talk about the new shows and whether any of them are worth watching. Please note that there will be spoilers so don't read if you aren't caught up.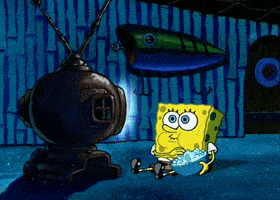 Son of Zorn – I like the idea of the combined animation/live-action but honestly, I don't see the concept being enough to make this show particularly interesting. The jokes feel pretty one note and I think about three episodes will be enough for them to feel stale and old.
The Good Place – Again, I think the idea is good but the execution is lacking. The jokes feel very soft and obvious. Plus, the entire premise of Kristen Bell trying to be a better person and failing doesn't feel like it will be that interesting episode after episode.
This Is Us – I wanted to hate this show a lot. I think Crazy, Stupid Love is one of the worst pieces of garbage ever and the trailer for the show just seemed so schmaltzy. Of course, it ended up being my favorite one. All of the actors are perfectly cast and manage to stay on the right side of the line of not being over-the-top. I'm really interested to see where the show goes from here and what it does with the two time periods.
Kevin Can Wait – Welp, this show is exactly as bad as I expected it to be. Why do people think that Kevin James is funny? Why is the daughter afraid of telling her dad that she has a boyfriend? Why is there a character named Chale? Is that a real name? If I don't ever see this show again, I will be fine with that.
Speechless – This show was pretty cute. I ended up really liking Minnie Driver's character a lot and none of the kids were overly annoying. It feels like the kind of show that I would watch if it came on but not go out of my way to make sure I was caught up.
Designated Survivor – Designated Survivor pretty much checks all the boxes that you would expect for a network action drama. Kiefer Sutherland does a good job as the accidental President and I liked that they made a point to show how overwhelmed he was. I could do without the cliche drug-dealing teenager and the numerous scenes of him looking scared and lost but it was intriguing and not terrible. I can't see making a point to watch this every week but if someone were to tell me a few weeks from now that it was amazing, I would go back and watch it. Also, Maggie Q is the best.
Notorious – Woof, this was kind of a mess. I am really over the "terrible people being terrible" premise that I feel like a lot of network dramas rely on and this was just so much of that. I don't care about any of the characters and I don't really understand why they are doing what they are doing. I also don't really buy the basic premise and have no interest in seeing if the terrible people keep doing terrible things or decide to do less terrible things.
Pitch – The inherent problem with Pitch is that baseball is just so boring. Probably the only thing more boring is the struggle of systemic sexism. Obviously sexism is bad and should not exist, but I don't really want to watch a show that focuses on it, I think about it enough in my daily life, thanks. The big ghost dad twist at the end wasn't all that surprising but I'm not sure if Ginny actually thinks she's seeing and talking to her ghost dad or if she knows he's not there. Honestly, I really don't see myself adding this to my DVR any time soon.
The other shows that premiered this week were McGyver, Bull, Lethal Weapon and The Exorcist, none of which I have had the chance to watch yet but if anyone has thoughts, I would definitely be interested in hearing them.
So now that we've gotten through the first wave of premieres, it's time for the next fall tradition, cancellations. In honor of that, I thought it would be fun to do a first cancellation contest. Anyone who wants to play will pick the show that they think will get cancelled first and the winner gets a prize! Only one person can pick each show so if someone chooses what you think will be first, sorry, you have to pick something else. The good news is that there are (as always) a lot of shows that are pretty meh so it shouldn't be a problem. You can pick any of the shows from above or the following, which have yet to premiere:
Conviction (ABC)
Timeless (NBC)
No Tomorrow (CW)
Frequency (CW)
American Housewife (ABC)
Man with A Plan (CBS)
The Great Indoors (CBS)
Pure Genius (CBS)
I am the final judge and decider if there is any question of who picked what or what gets cancelled first and remember, the winner will get a prize picked out specially by me.  Put your picks in the comments below!