You guys, I've done some very serious thinking about how we operate here. And as a result, we're about to go off the rails.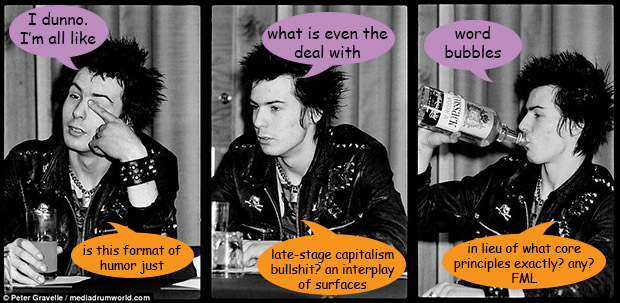 Remember how back in the olden days (2014 – Tuesday), you would cleverly assign me a movie using its number on a list that you never got to see? The rules we lived by then were clear and firm, and they constituted a good enough system that most scientists and social workers now advocate the human race pick everything this way. Dinner entrees, which shirt, nominees for the cabinet, lotto numbers — everything. But just as the Unnecessary system is gaining traction with the bourgeoisie? Being punk rock, we monsters hereby REJECT IT. And vow temporarily to live our own life. A life where basically you just shout out what the next movie should be.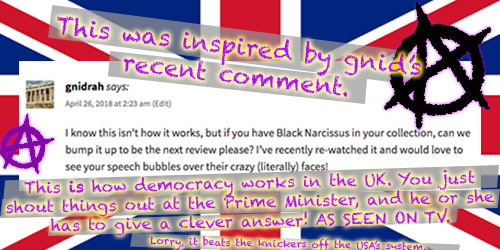 When gnidrah typed the above on Wednesday, she was totally right, that was NOT how it worked. But it could be, right? This is the internet and we are in charge of it, not Time Warner. What a 1990s way to think! But it's still true at Homeless Monsters. If you don't like the car you're driving down the information superhighway, just upload a new one! (My first car was a '97 Tripod, and when I close my eyes, I can still smell it.)
So. In the comments, shout out by name one movie you want reviewed. Also include a note about your favorite color, or the color you truly hate, or any color you feel like discussing. (Get it? Because "Black" Narcissus. But you don't need to pick a movie with a color in its title, let's be real.)
If the movie you shout is in my Unwatched DVD collection, I will watch it. If more than one movie I own gets shouted, TIE BREAKER: the winner is whoever's color opinion is most convincing. If no movies I own get shouted out, then gnidrah wins: I will rent Black Narcissus and review that (a $2.99 value).
And right now gnid is in the lead! STOP HER.
(Don't worry about stopping her. I will probably watch Black Narcissus next time even if someone else wins this time. It seems like a good idea.)