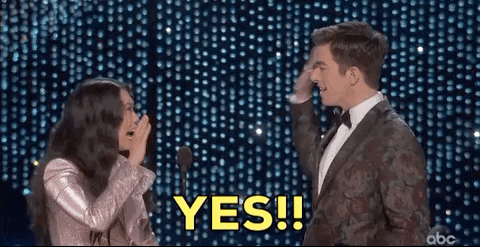 Now that's how you do the Oscars.
First, Queen should open every Oscars ceremony from now on. I tuned in specifically to watch them and see if Adam Lambert can pull off being the lead singer. He can!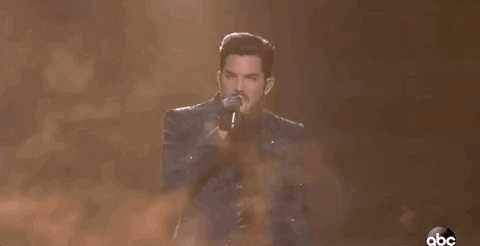 Then Amy Poehler, Tina Fey, and Maya Rudolph walk out on stage, and hells yeah I'm going to watch that trio do anything.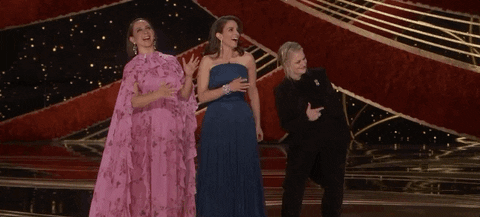 Then they present an award! Right away! Things got rolling so quickly and in so entertaining a fashion that I watched the entire show. Even my sister watched with me and she rarely watches TV. It was over by 11:15!
It was a classy, genuinely fun evening full of great performances, touching Oscar speeches, and dare I say it, joy. A true celebration. I mean, Spike Lee jumped on a guy!
I can't think of any host that could follow that next year. (Except the trio of Amy, Tina, and Maya.) Color me impressed.
And these two–whatever they got, I want some of that.
So. How did I do in my Oscar predictions?
Not great! I guessed one out of six right. Clearly I'm not psychic, nor am I particularly insightful where Hollywood is concerned.
The biggest surprises for me were for Leading Actress and Leading Actor. Olivia Colman–what a delight! Consensus on the interwebs is that she gave the best speech.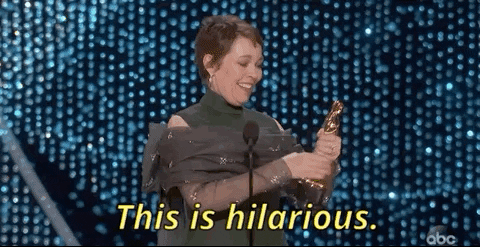 And it's hard not to like Rami Malek.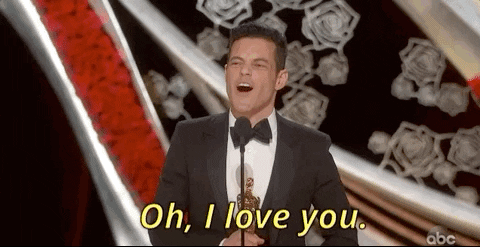 My only real disappointment was Green Book for Best Picture. Another movie about race written by white guys. Who made some pretty clueless comments after the win.  People are incensed.
Note: hotspur's last minute reversals were prescient!
So Monsters, did you have fun? Anything surprise you? Did you miss having a host? Were you at a party? What did you eat? Can I come next year?