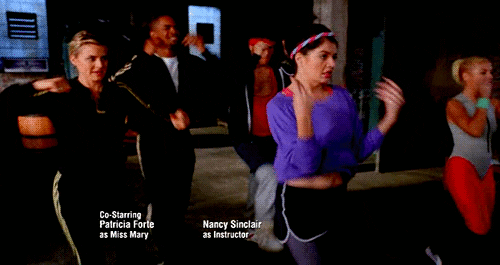 There's this company I've been having phone and video calls with to plan the launch of a new feature on our site, and one of the guys there is obsessed with Fridays. Like if we talk on a Thursday, he says "Happy almost Friday!" three or four times. This is truly a man who loves the weekend. If I were his boss, I would be concerned about his job satisfaction.
Anyhow. TGIF, am I right? Ugh. What's everyone up to this weekend? I am nearly done transforming an old Ikea dresser with paint and stickers made to look like wood. I know I said peel and stick wallpaper is a lie of the Pinterest Industrial Complex, and it is! But I found one brand of sticker that actually applies without air bubbles on small surfaces like the dresser drawer.
My grand plan for the rest of the weekend is to paint two walls in my apartment. I'm really a disaster at these kinds of projects so I may be rug shopping on Sunday to cover the paint I will inevitably spill on the carpet.
For now, let's dance!